Explore Life At EWall
Your success is what you make it. We offer the resources, education, adaptability, and inclusive culture you need to develop into your greatest self and inspire others to do the same.

Great Work Culture!
An innovative Work Environment with great Culture fit. The organizational environment at EWall gives you the space to discover, reinvent and explore your potential. The opportunities challenge you towards constant Upskilling & Re-Skilling your existing skillset.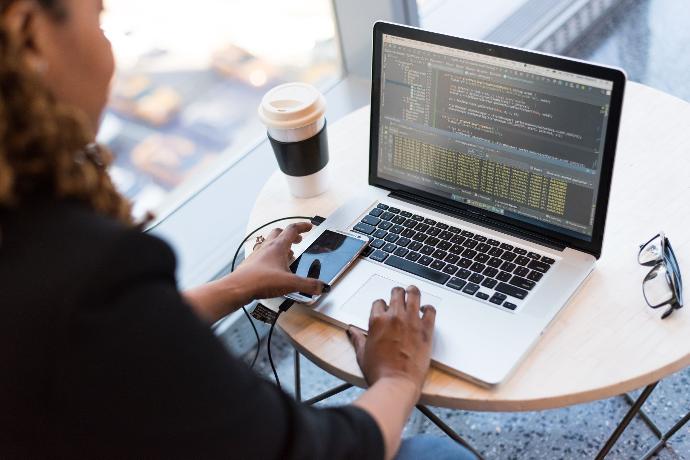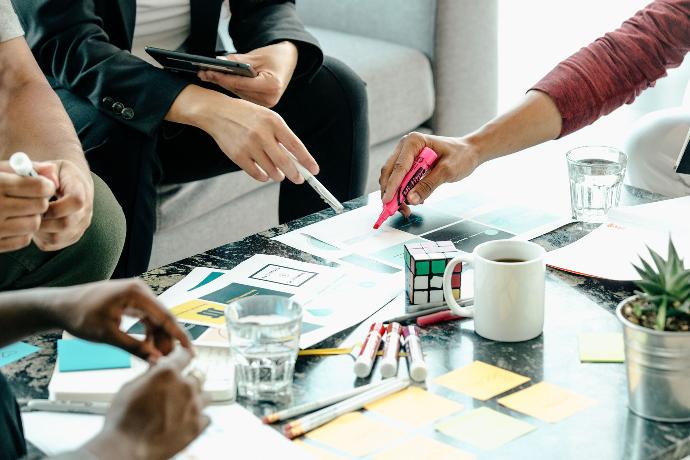 Upward Mobility
We promote learning, continuous improvement with a focus on Upward mobility.Touchwood your growth is certain at EWall. When you join EWall as a fresher you are in the right place. The kind of exposure and the knowledge you gain puts you on the path towards success!

Work-Life Balance
Work-Life balance is our top-most priority. We take care of our employees by planning and organizing fun activities/Team Outings by giving the necessary distractions to restore balance. We ensure our employees are not stressed and are well-balanced at work because why not?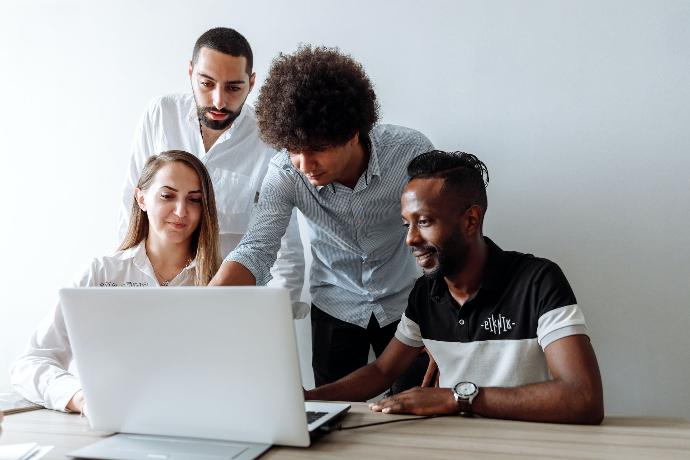 Never Let the Opportunity leave!
Join us and make your career a better place.
Unveiling the Exciting Happenings at EWall!
Festive Fridays: Your Weekly Dose of Fun and Entertainment!
Adventure Awaits: Join Us on Our Next Team Excursion!

Voices of Our Valued Team: Inspiring Employee Testimonials

For any software developers who are just starting out, my advice would be to join Ewall Solutions. The team is supportive and will help you learn and grow your skills. The organization also provides a great work-life balance, and everyone is always happy to lend a helping hand. I am sure that anyone who joins Ewall Solutions will be in good hands and will have an excellent experience.



I have started my career with Ewall solutions (Services/Technology), and it's been over 3+ years. I would say this is one of the best places to work for and to grow careerwise. Best thing is there's lots of opportunities to learn new things. Here there's a lot of focus on keeping the employees updated with the latest technology in the current market.



I started my career at EWall solutions.It will be a good start for freshers here.I have worked here for 5+ years (Project lead developer).Freshers are given chance to work on live projects, which gives them confidence and lets them the understand the IT culture. Employees knowledge and work ,will be considered while being given more options to work, hike percentage, incentive appraisals, etc. It is solely based on your performance.Knowledge plays an important role here.It's the best place for fresher if he/she is looking forward on making themself grow and gain knowledge. Great Co-workers and Positive defines the work environment. Overall Ewall solutions is a fantastic place to work.



I have worked at EWall Solutions for 4.8 years and i have learned so much during my tenure with EWall.Great place to work and Gain Knowledge. Work nature and environment is very comfortable and Joyful.Opportunity is always open who is eager to gain knowledge and passionate.



If your ultimate goal is to Learn and grow, then this place would give you the right oppurtunity. EWall has great work culture and there's always room for growth! Simply said, this an awesome company to work for! Cheers.



United in Purpose: A Visual Journey Through Our Dynamic Team Gallery
Hear From the STEM Team of EWall
Laura Leo - HR
Ewall has a safe and secure environment for women, there's no bias in providing equal opportunities. EWall's workplace culture allows both the gender to work together and grow together. Women are not judged negatively based on stereotypes alone. Women are seen and recognized for their own unique potential.

Dhivya - Junior Project Manager
Sharing my experience here is a pleasure, One year ago, I began my job at Ewall as a Junior Project Manager with no prior experience. On my first day at the workplace as a new employee, I was gripped with panic because I had no idea what to do with the team. Since I had heard that the IT sector was characterised by pressure and office politics, I also had a lot of questions in my mind.
Simply put, the amazing workplace at EWALL has won me over, and I've started to appreciate and explore my profession without reservation. I'm really happy to have contributed to EWall's development. Some distinctive Specifics include always open to new ideas, equality, acknowledgment, adaptability, friendly communications.

Harshini - Junior Quality Assurance
---
Women can feel more confident working in an office environment and can quickly see how they are progressing at work. I've noticed an improvement in both my work and the development of my personal skill set because to EWall, which has been offering a variety of opportunities for women in particular to advance in both their personal and professional lives.

Archana - Quality Assurance
---
I adore the setting and way of life that are practised here. Ewall is the place to develop your skills and expertise. It is a fantastic location to learn and advance one's abilities and knowledge across a variety of fields. Hassle -free workplace.
Nandhini - Junior Programmer
---
I began working with Ewall as a fresher. As of right now, it has been 10 months of experience. Working with this company is fantastic. Everybody in my workplace supports the women whenever we take advantage of new chances. They encourage us and help us become more self-assured. We have the right to voice our ideas.
Giving the right people the chance they deserve is how I see women empowering themselves. My team lead and every member of EWall inspire me to try new things, and his advice has really helped me develop.

Apoorva
I can attest for such a secure and empowering environment from Day 1 to Day Infinity!
I appreciate that gender equality exists and that everyone is treated with respect.
Respect, compassion, and teamwork are the only values driving the culture, which supports our female workforce.
To ensure that a woman's voice is heard in every debate and that she receives the proper credit for her work, all employees are encouraged to act in a similar manner. Thrilled to be a part of this adventure!

Previous
Next
Stronger United
We encourage open, sincere, and meaningful interactions through supporting one another in a constructive manner. We acknowledge and value our variety. We support one another because we succeed or fail as a team.

Start Simple
The most important thing when starting something new is to just do it. You don't need to automate everything or have the ideal response. Start off easy. Try, learn, and try again.

Be Your Own CEO
Everyone at EWall can and should take responsibility for their personal circumstances and ensure that the business as a whole advances. Are you awaiting feedback? Get it now! You need things done. Do it!

Work Ethic Wins
We believe the teams willing to put in the extra effort, go the extra mile, and are accountable for their actions, will be the ones who see their visions and dreams realized.

Valuing Mental Peace Above all
Mindfulness helps one to pay attention to what really matters. As an organization that is more mindful, it helps create a purpose-driven culture with higher employee engagement levels.

Play for each other
Above all, we're a team. That means we show up for each other, act with empathy, and bring our authentic selves to work every day. We're growing this company not for own personal gain, but for each other

Ananta Mouli, CEO
Founder and chief visionary, Mouli is the driving force behind the company. He loves to keep his hands full by participating in the development of software, marketing, and customer experience strategies.
Vijay Kumar, Finance
Vijay loves taking on challenges. With his multi-year experience as Commercials Head in the software industry, Vijay has helped the company to get where it is today. Vijay is among the best minds.
Laura Leo, HR
Laura is someone who views things differently, comes up with ways to prioritize Team engagement, and adds value to their Work Environment. She as a HR pays attention towards improvising what's in place, not leaving room for monotony!

Anandha Kumar,
Technical Manager
Anandha with his exceptional experience, helps us easily understand the numbers and improves them. He is determined to drive success and delivers his professional acumen to bring the company to the next level.
Muniraj,
Technical Manager
Muni is known for his elegant knowledge in his field. He can deliver almost accurate results before the deadlines. His extraordinary journey has made us one step ahead.
Never Let Go the Opportunity!
Join us and make your career a better place.